Prince is one of the most important and influential artists in history. Selling 100 million records worldwide, he remains one of the best-selling artists of all time. A 2004 Rock and Roll Hall of Fame Inductee, he garnered a 1985 Academy Award® in the category of "Best Original Song Score" for the film Purple Rain, a total of seven GRAMMY Awards®, a 2006 Golden Globe Award for "Best Original Song" in Happy Feet, and an American Music Award, among countless other accolades. He holds #27 on Rolling Stone's list of the 100 Greatest Artists. 1984's Purple Rain remains a high watermark for Prince, changing the worlds of film and music. Minted Diamond by the RIAA for sales exceeding 13 million, the record stands out as the sixth best-selling soundtrack album in history, moving more than 22 million copies.
The Prince Estate, alongside Pantone Color Institute™, announced the creation of a standardized custom color to represent and honor Prince. The purple hue, represented by his "Love Symbol #2," was inspired by his custom-made Yamaha purple piano, which was originally scheduled to go on tour with the performer before his untimely passing at the age of 57 in 2016. The color pays tribute to Prince's indelible mark on music, art, fashion and culture.
Prince's association with the color purple was galvanized in 1984 with the release of the film Purple Rain, along with its Academy Award-winning soundtrack featuring the eponymous song. While the spectrum of the color purple will still be used in respect to the "Purple One," Love Symbol #2, will be the official color across the brand he left behind.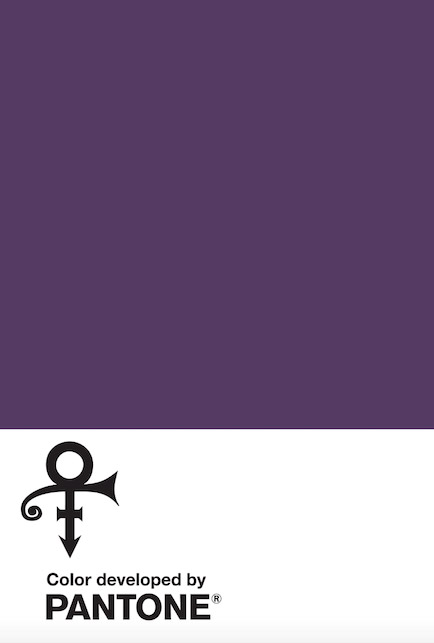 Love Symbol #2
RGB: 75 56 76
HEX/HTML: 4B384C
CMYK: 1.26.0.70 (actual Pantone values not available)
source: Pantone