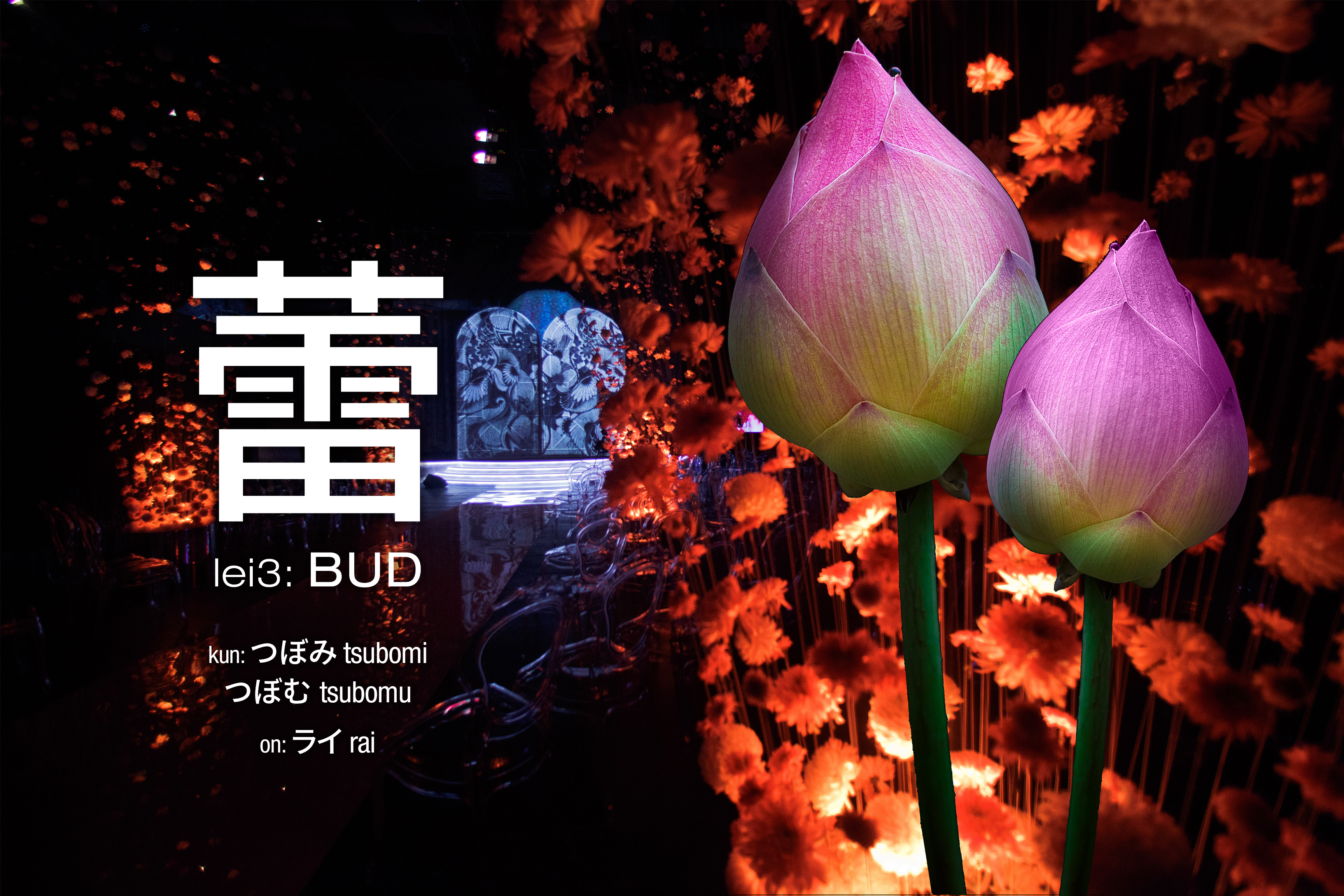 Kun Reading
蕾 OR 莟 | つぼみ tsubomi
noun
: bud; flower bud
: promising young person; budding beauty
蕾む | つぼむ tsubomu
godan verb with mu ending | intransitive verb
: to bud; to be budding
Usage
:
蕾絲[丝] lei3si1: lace (loanword) (textiles)
蕾絲花邊 [蕾丝花边] lei3si1 hua1bian1: lace border (loanword)
蕾形裝飾 [蕾形装饰] lei3 xing2 zhuang1shi4: knop
芭蕾 ba1lei3: ballet (loanword)
[バレエ barei: ballet]
味蕾 wei2lei3: taste bud(s) [みらい mirai: taste buds]
花蕾 hua1lei3: bud; flower bud
蓓蕾 bei4lei3: flower bud; young flower still tightly rolled up
Etymology
:
形声
Pictophonetic
.
艹 (cao3: grass radical 140) suggests the meaning while
雷 (lei2: thunder) provides the sound.

Examples:
我的妹妹學芭蕾舞。
wo3de mei4mei xue2 ba1lei3wu3
My younger sister learns ballet.
Resources: Chinese Dictionary | Japanese Dictionary