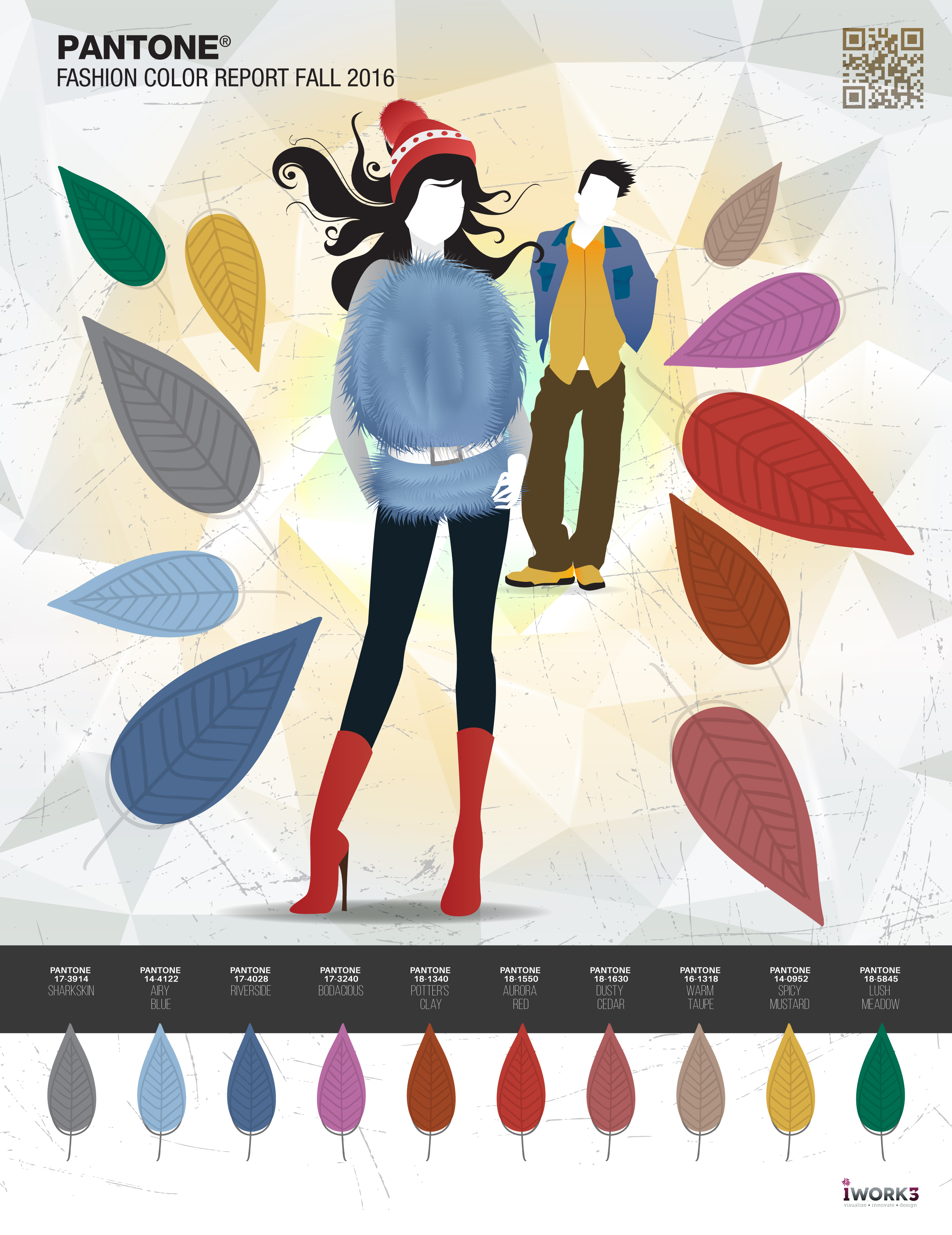 Fall 2016 Hues of Strength, Confidence and Complexity
The inspiration for Fall 2016 color palette is led by the desire for tranquility, strength, and optimism; seen in the usage of cool hues. Together with the rich red tones and the hot pinkish purple and spicy yellow, this transcendental gender palette creates a structured but playful start to Fall Fashion 2016.
Fall 2016 top ten Pantone colors in fashion:
The top ten colors begin with the introduction of a neutral: the cool and restful (but dependable) gray, PANTONE 17-3914 Sharkskin (new). Its dependability lies on it compatibility with any of the fall colors. Then comes PANTONE 14-4122 Airy Blue (new), a nod to Pantone's color of the year Serenity. As its name implies, it is weightless and evokes peace. The PANTONE 17-4028 Riverside (new) earmarks the importance of the Blue palette and takes precedence in the fall collection. It is not only calming, but strong, reliable, consistent yet vibrant and sophisticated. The cool hues rounds off with the vivacious PANTONE 17-3240 Bodacious (new) that is a vibrant accent to the fall colors.
Hex#: 838487
RGB: 131.132.135
CMYK: 51.42.40.5
Pantone: 17-3914
Sharkskin*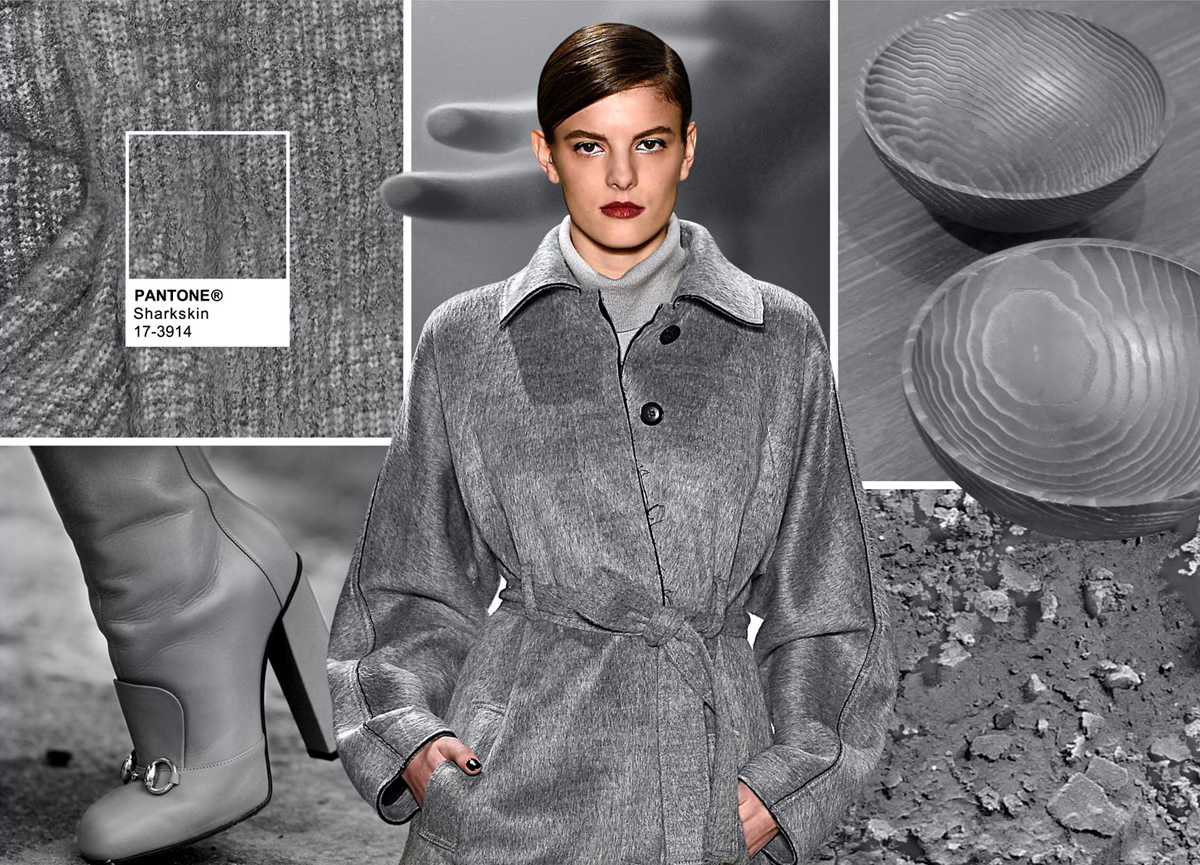 Hex#: 92b6d5
RGB: 146.182.213
CMYK: 42.19.6.0
Pantone: 14-4122
Airy Blue*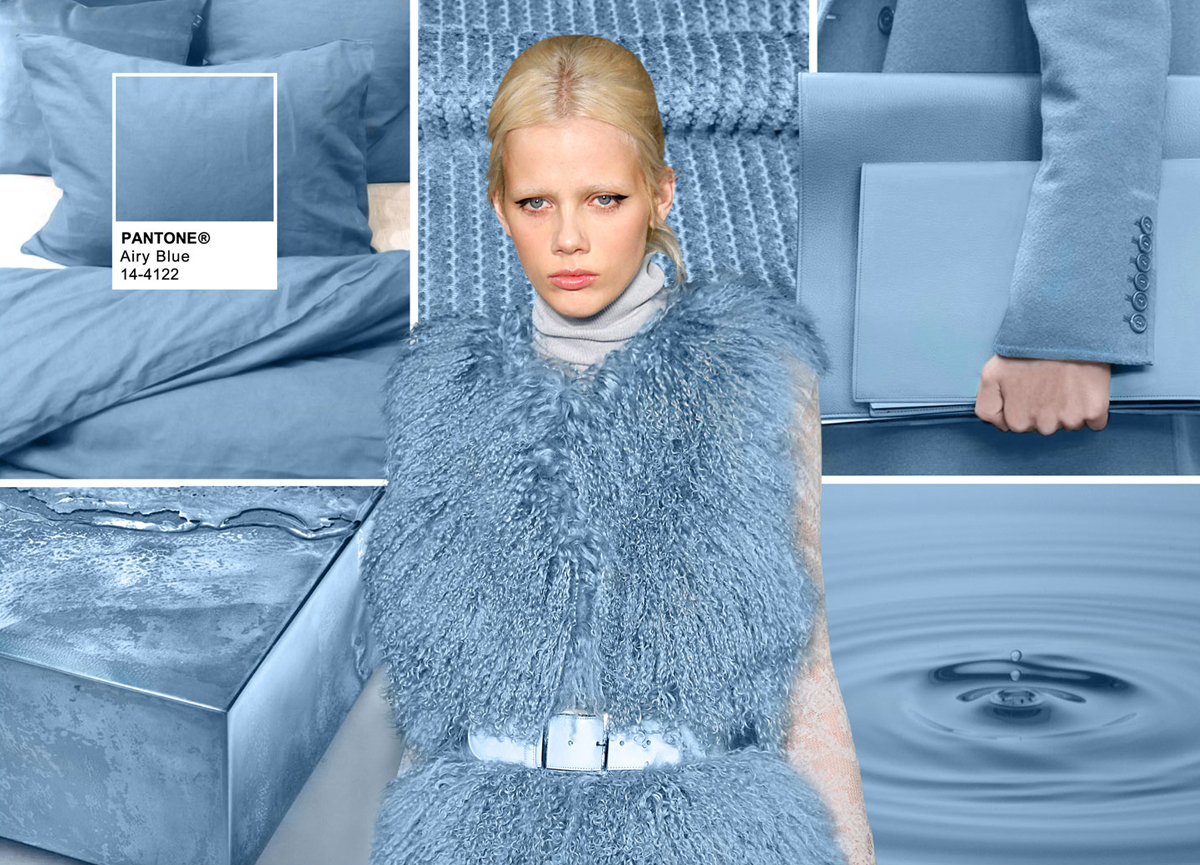 Hex#: 4c6a92
RGB: 76.106.146
CMYK: 77.57.24.4
Pantone: 17-4028
Riverside*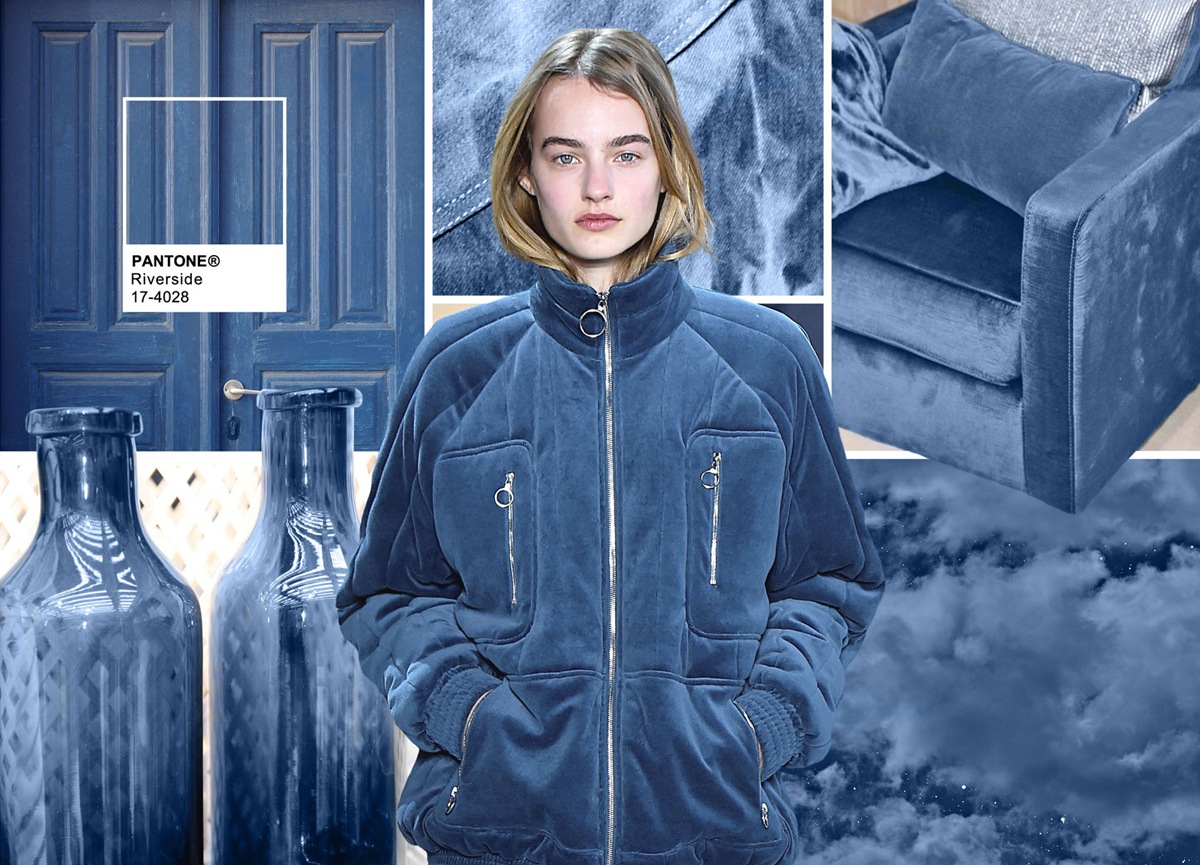 Hex#: b76ba3
RGB: 183.107.163
CMYK: 28.69.6.0
Pantone: 17-3240
Bodacious*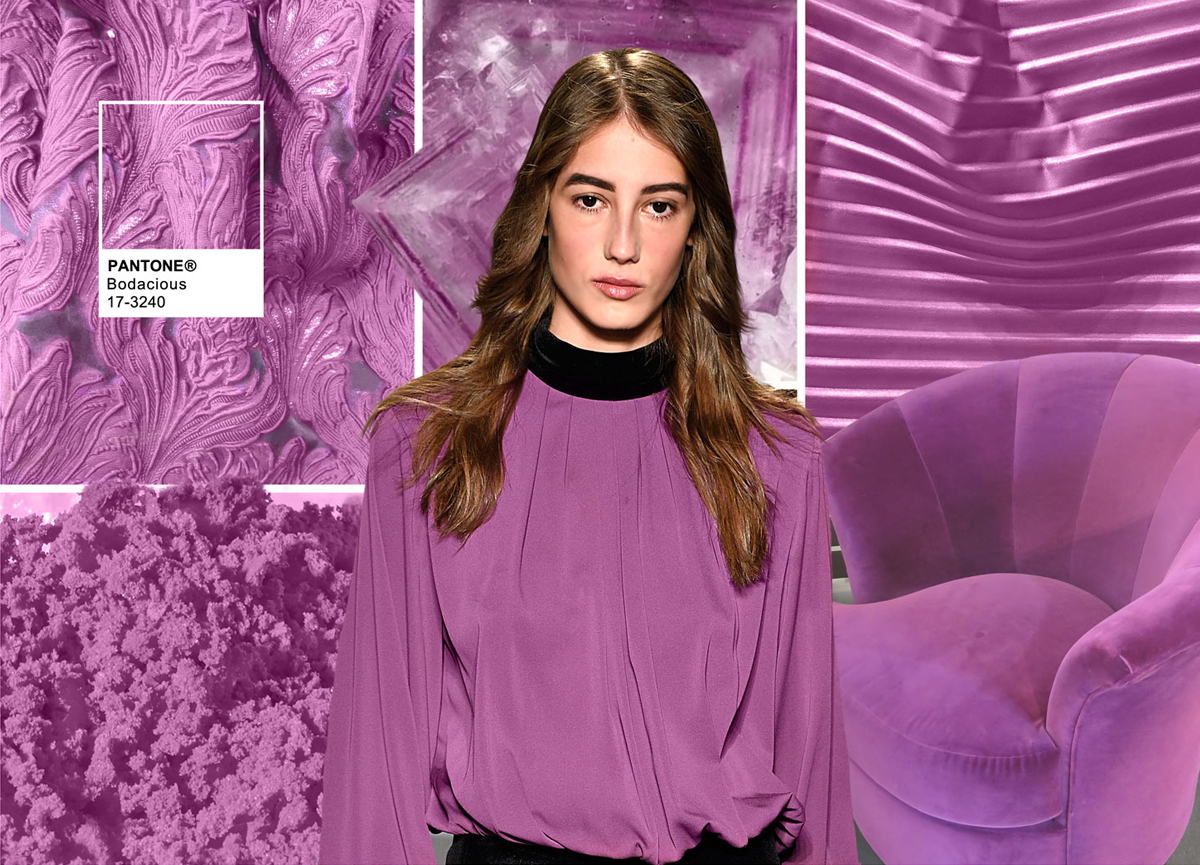 The fresh, rich and elegant PANTONE 18-5845 Lush Meadow (new) is an elevation from the natural greens from previous seasons. Then comes the uplifting, spicy and exotic Pantone: 14-0952 Spicy Mustard (new). This hue gives the palette its punch and unexpected splash.
Hex#: 006e51
RGB: 0.110.81
CMYK: 89.33.77.22
Pantone: 18-5845
Lush Meadow*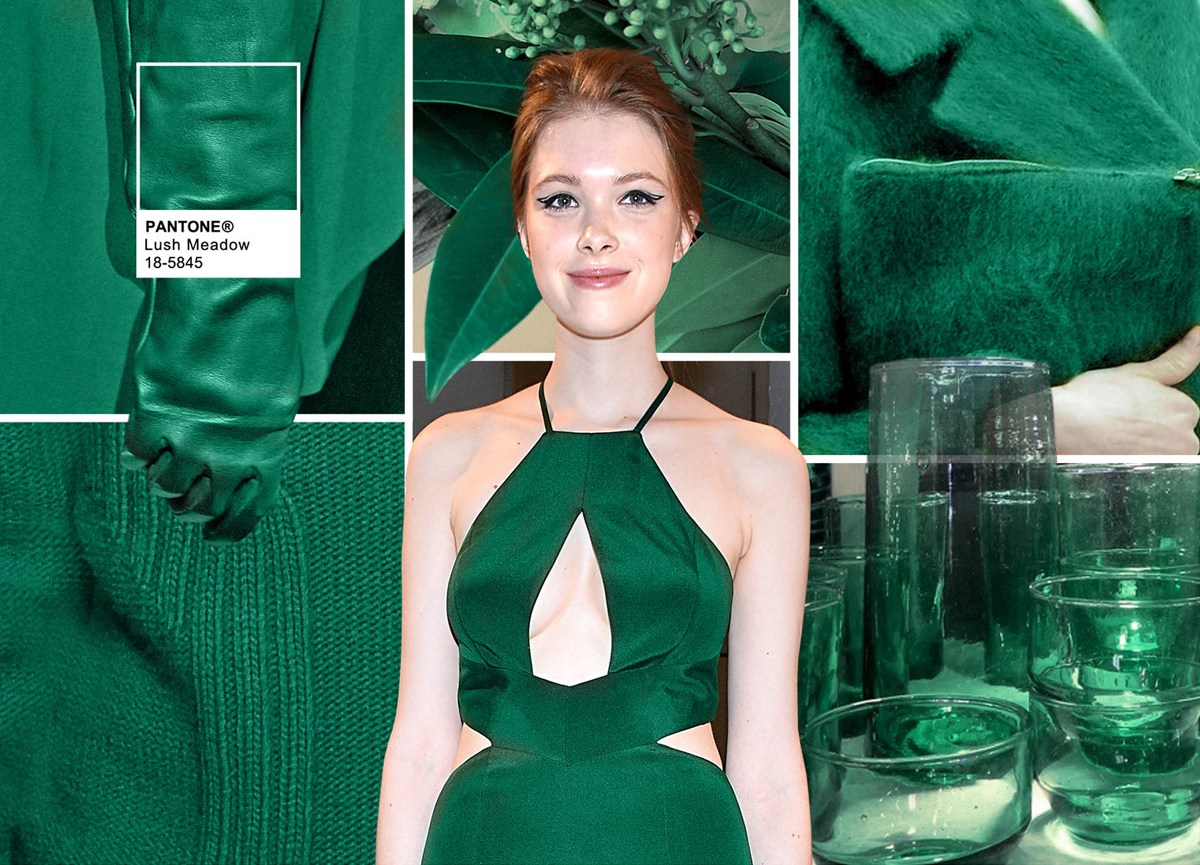 Hex#: d8ae47
RGB: 216.174.71
CMYK: 16.30.86.0
Pantone: 14-0952
Spicy Mustard*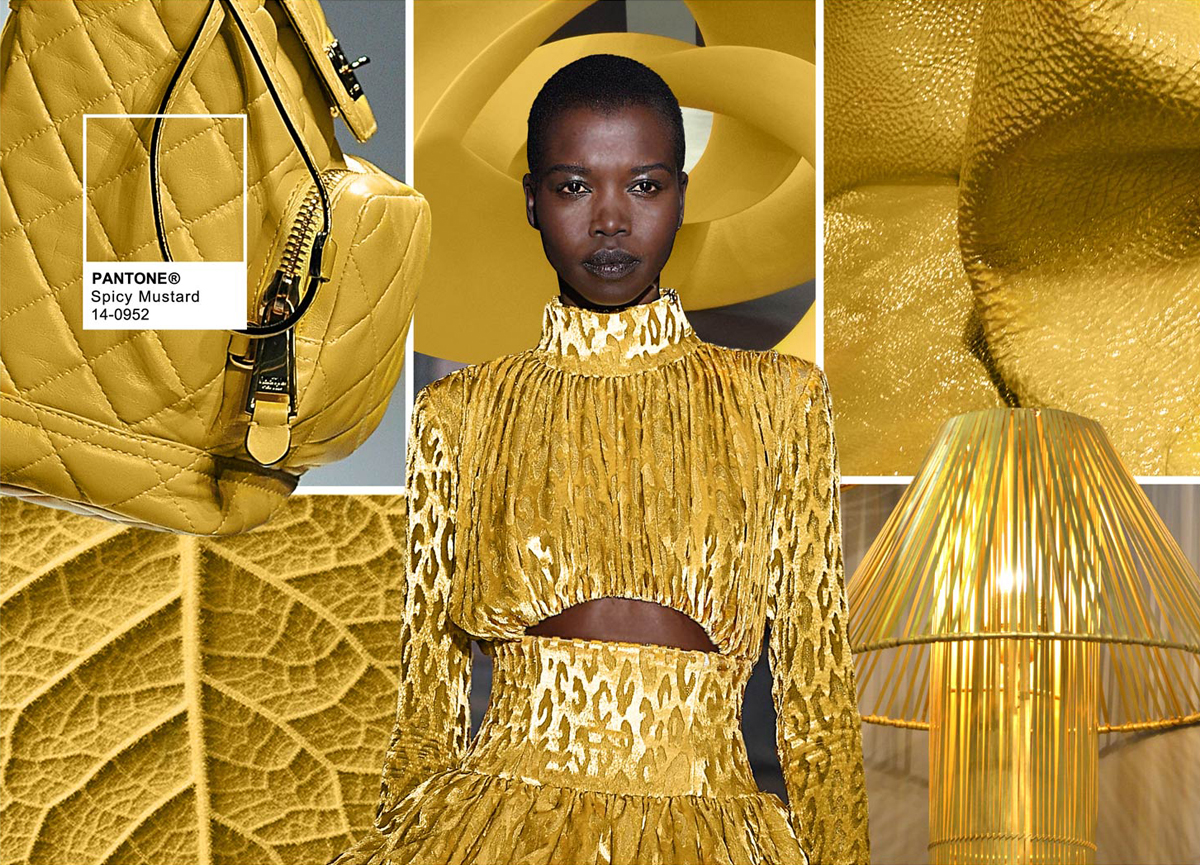 Finally, the warm hues beginning with the neutral: PANTONE 16-1318 Warm Taupe, a hearty, trusty and pleasing hue that pairs well with all the shades of the Fall 2016 season. Following that neutral, is another nod to Pantone's other color of the year Rose Quartz, PANTONE 18-1630 Dusty Cedar. This mellow yet complex rose-toned pink shade is warm and welcoming for Fall. The bold, dynamic, sensual and confident PANTONE 18-1550 Aurora Red definitely gets the blood pumping. Finally, the orange undertones of PANTONE 18-1340 Potter's Clay adds sophistication, earthiness and foundation to the season's palette.
Hex#: af9483
RGB: 175.148.131
CMYK: 32.40.47.2
Pantone: 16-1318
Warm Taupe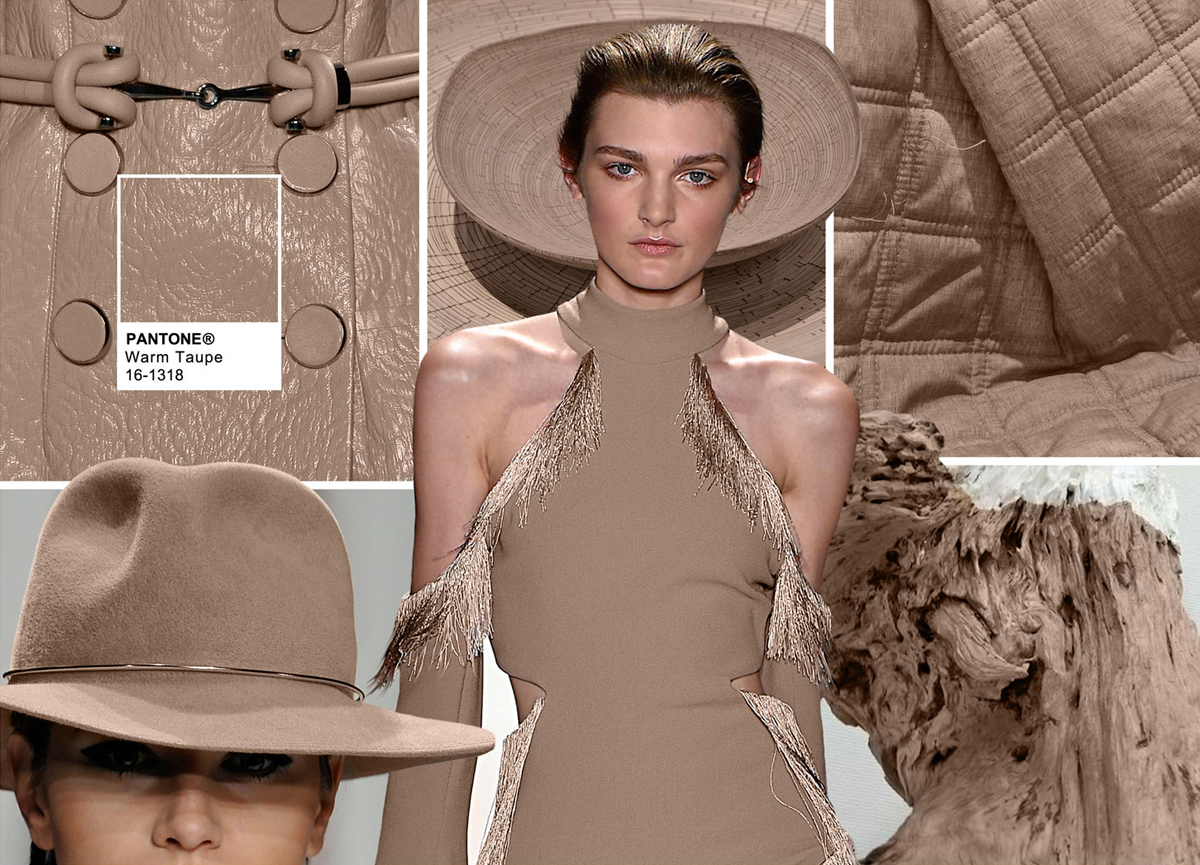 Hex#: ad5d5d
RGB: 173.93.93
CMYK: 27.72.57.9
Pantone: 18-1630
Dusty Cedar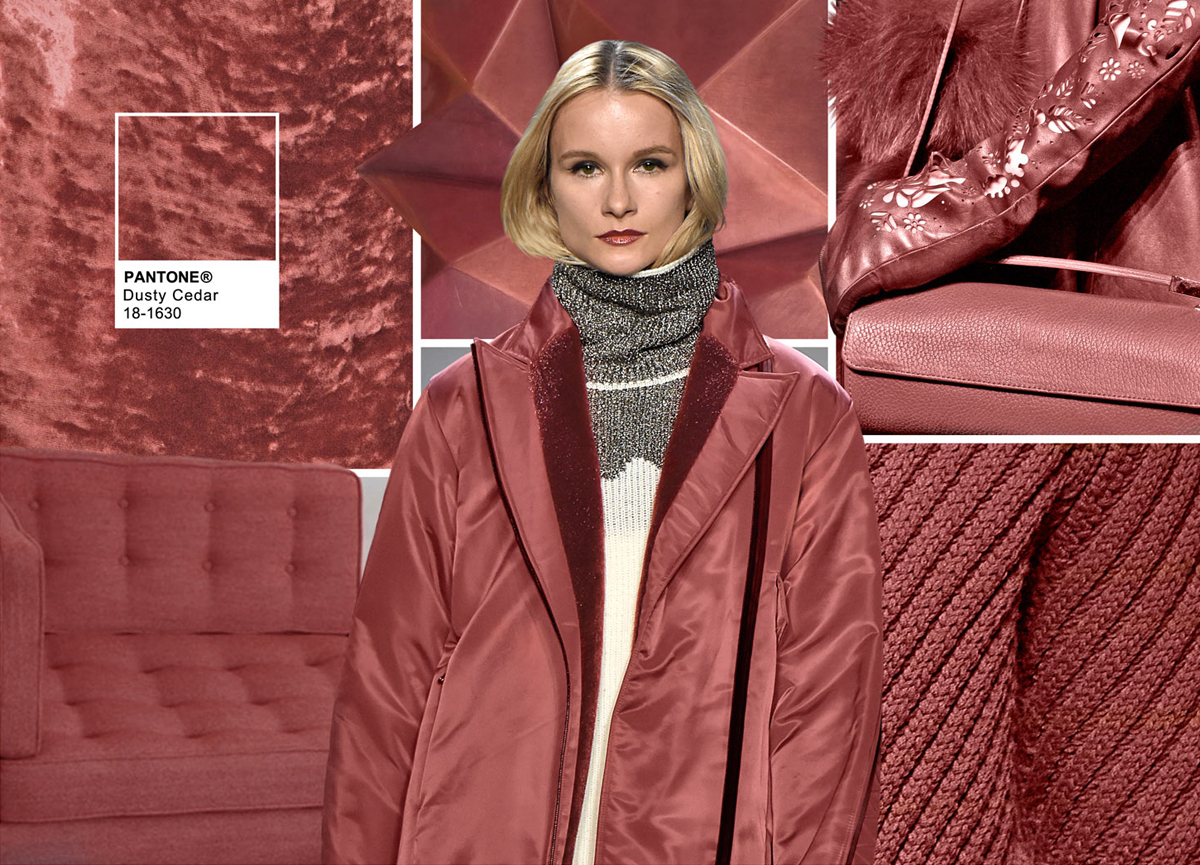 Hex#: b93a32
RGB: 185.58.50
CMYK: 19.91.88.9
Pantone: 18-1550
Aurora Red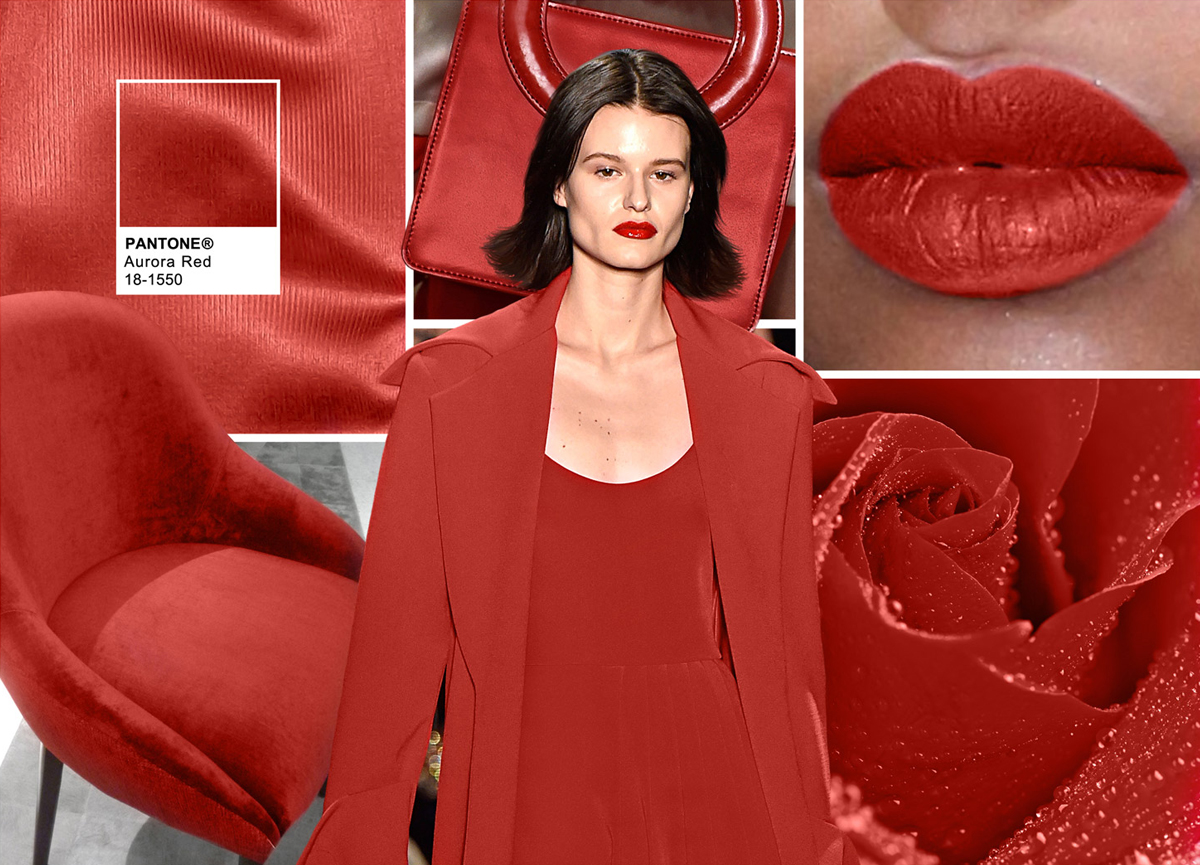 Hex#: 9e4624
RGB: 158.70.36
CMYK: 27.80.98.20
Pantone: 18-1340
Potter's Clay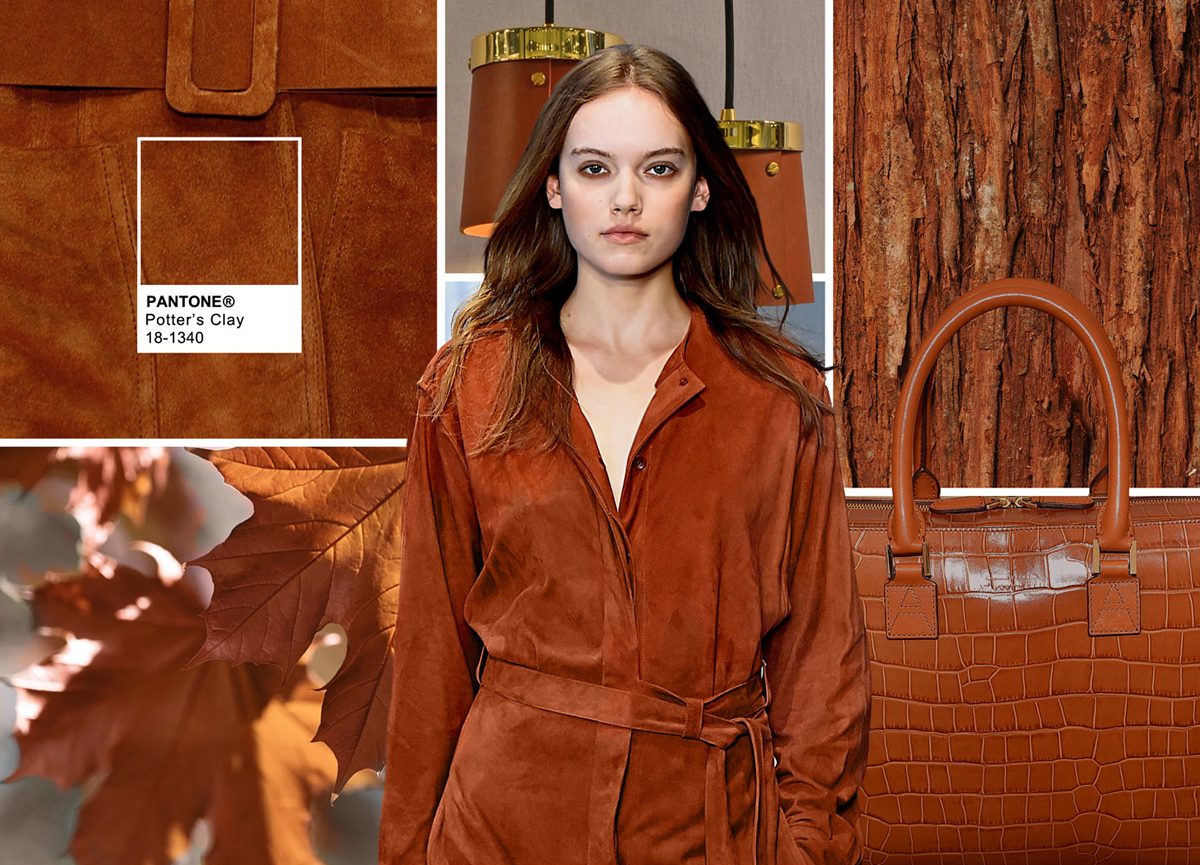 * new colors

All Pantone photo credit to Pantone®