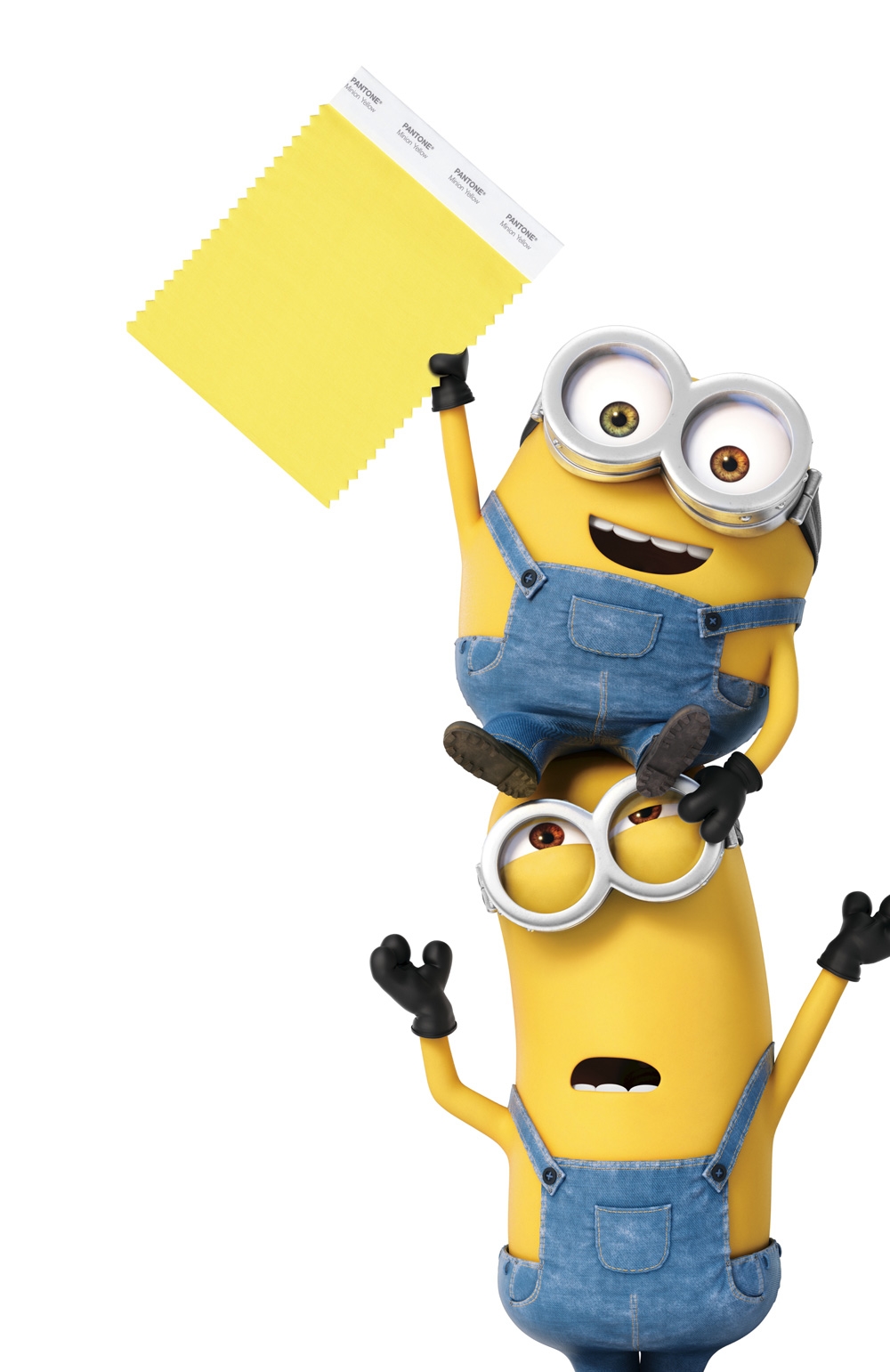 Pantone's newest color reveal is the PANTONE Minion Yellow (after years of research); based on the Minions from Universal Pictures and Illumination Entertainment's Despicable Me franchise, including the upcoming prequel Minions (scheduled for release July 10, 2015). Stuart's "matoka" – banana (banana, banannaaaaa) color aka Minion Yellow is an extroverted ray of sunshine and optimism that energizes, illuminates and clarifies. This idea is the apparent collaboration with Pharrell Williams.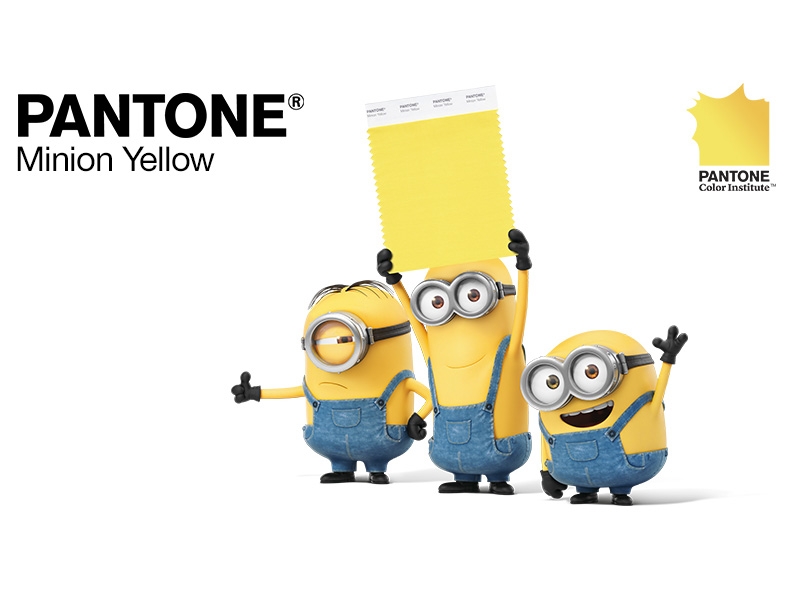 The playful color will be added to the next version of Pantone's Fashion, Home + Interiors color palette. Stores in UK are already preparing their launch of clothes and jewellery based around the color to coincide with the film's release in the UK on June 26. This includes designs by Rupert Sanderson, Giles Deacon, Piers Atkinson, Criminal Damage and Tatty Devine. Hold on to your "cousins," cause here comes the Minion Yellow wall paints, fabrics, cookware + utensils, accessories, paraphernalia, etc!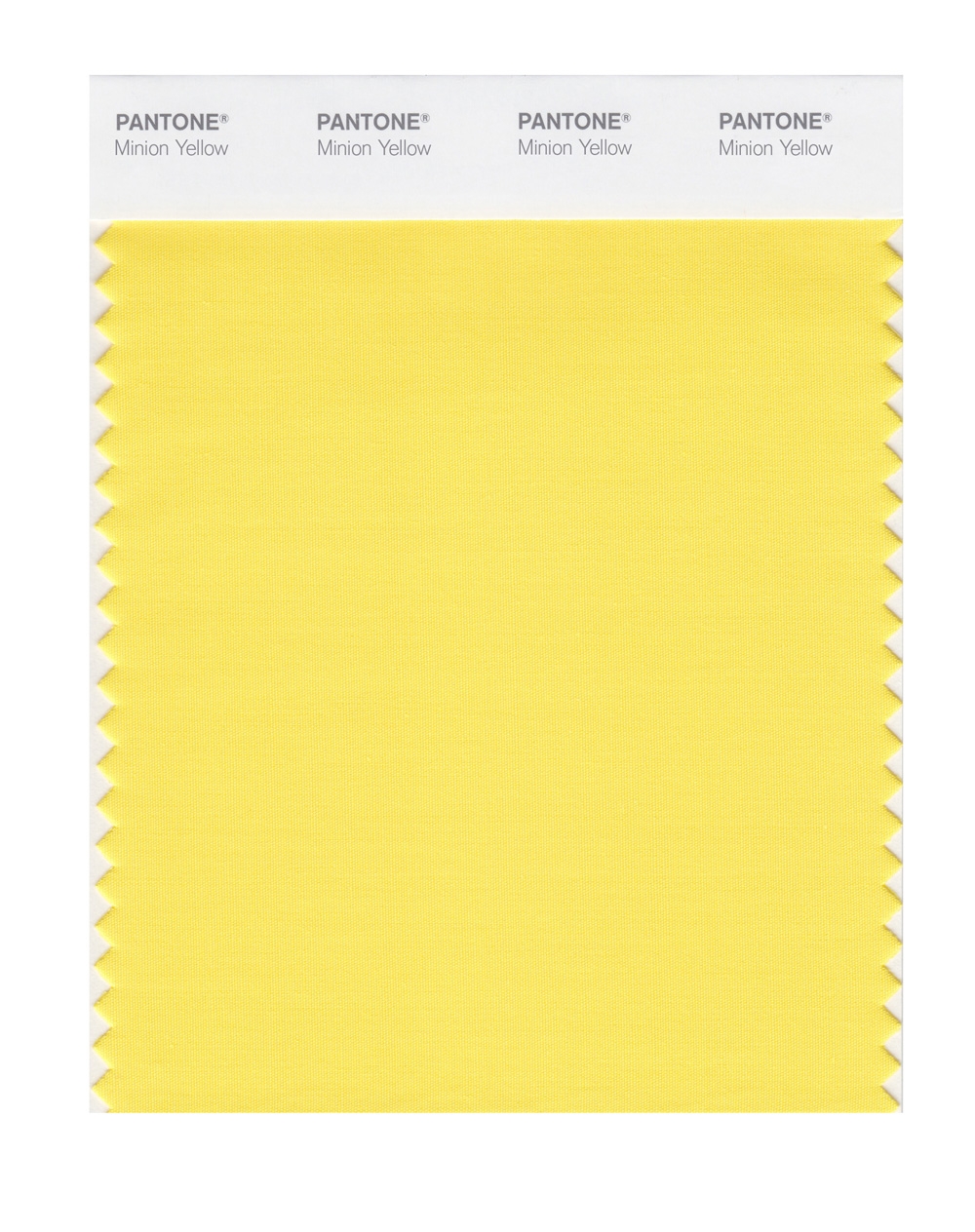 Hex#: F5E050
RGB: 245.220.80
CMYK: 6.6.81.0
Minion Yellow

Unfortunately, Pantone Minion Yellow doesn't appear to be available through any of Pantone's ink-based systems. Pantone is a Color Matching System; a way of organizing color, assigning a number, and specifying how to make it by mixing 14-base pigments, well-known among designers and artists. It's used in manufacturing and publishing around the world as a way of standardizing colors.

All credit to Pantone®
Uh-Oh…Join Kevin, Stuart and Bob in their next (or in this case, the pre-) adventure

The Ultimate Super Villain